VR Tourism News-The Only VR Newsletter for the Travel Industry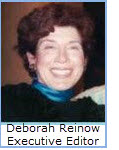 Note from the Editor:
DON'T BLINK. Virtual and augmented reality technology is no longer just creeping into selected industries. It. Is. Now. Everywhere. Yes, it's making quick strides across the travel industry landscape -and if you've been following our newsletter you will have seen this emerging in real time as we pluck the most interesting cases to share. But don't forget that this major alteration as to how consumers choose, buy & experience travel is happening against a backdrop of this tech coming into every aspect of our lives too numerous to list here. But here's a hint: Google "new Apple glasses!"

The Future Is Here, Almost: Virtual Travel Becomes More of a Reality Nytimes.com
The impact virtual and augmented reality software has had on the travel industry is small but growing. Here are a few examples you may encounter before or during your next trip. READ MORE
A Practical Guide for Affordable Virtual Reality Productions in Travel Phocuswire.com
Consumer adoption of virtual reality (VR) has been on the upswing since affordable headsets, both standalone and versions powered by smartphones, hit the market. It's already proving to be a useful sales tool for travel advisors who have been among the early adopters of the technology. But VR has one big downside: Creating professional-level content is expensive - some might say prohibitively expensive. READ MORE

ITB Creates a New Platform for Virtual and Augmented Reality Traveldailynews.com
Virtual Reality instead of a travel brochure: with VR and AR, visitors can get an almost lifelike impression of local surroundings before they actually go on holiday. With VR goggles they can take a virtual tour of a hotel room, enjoy 360-degree views walking around New York, or go on a computer-animated tour of a cruise ship. From 6 to 8 March at the new ITB Virtual Reality Lab in Hall 10.2 (Stand 108), for the first time ITB Berlin will be highlighting the importance of VR and AR for boosting tourism sales. READ MORE

How Virgin Holidays Used Augmented Reality to Bolster Email Engagement Cmo.com.au
Augmented reality (AR) is increasingly being used by Virgin Holidays to breathe new life into its email marketing campaign efforts and deliver dynamic, personalised and engaging content to future travellers. Virgin Holidays CRM executive, Liam Savage, told CMO the UK-based holiday retailer had been looking for ways to humanise digital campaigns and lift brand engagement with customers in the inspiration and pre-departure phases of travel. READ MORE

Iberia Offers Virtual Reality on Flights Traveltradedaily.com
Iberia and Inflight VR, a company specialised on applying virtual reality to the travel industry, have joined to incorporate VR technology on Iberia aircraft. After a trial period, virtual reality devices will be available to passengers on the two daily Madrid-New York flights that Iberia operates with Airbus A350-900s, and on the daily Madrid-Tel Aviv flight in an Airbus A330-200. The second-generation Pico devices will be available for rent during flights. They will enable viewers to experience three-dimensional content in games, films, city travelogues, and documentaries, including dives into the depths of the Red Sea. READ MORE

Qantas Reveals Latest Lounge was Designed Using VR Travelweekly.com.au
Far more exciting in the reveal for their latest lounge at Singapore Changi Airport -set to open later this year- was the news that the company had designed it with the help of virtual reality (VR). This isn't a first for the company. As pioneers in the industry, Qantas has been using the technology to promote travel destinations domestically for years'with their ground-breaking underwater Hamilton Island promotion which aired in 2015. READ MORE
World's First VR Time Machine Debuts at SXSW Offering Visitors a Historically Immersive Trip Through 1964 Tokyo Prweb.com
SXSW attendees will have the opportunity to travel through 1964 Tokyo on the world's first VR Time Machine experience, an immersive virtual reality experience. READ MORE