Luxury & river cruise experts needed to quote new customers.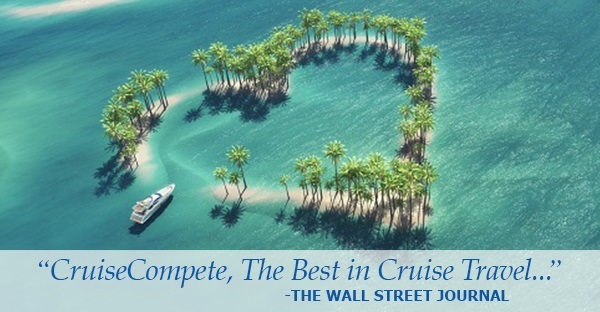 CruiseCompete.com was founded in 2003 based on three simple ideas:
1. Give cruise buyers an easy way to shop multiple agencies with one quote request (the path to booking travel means 38 visits to websites, Expedia Study)
2. Give travel agents access to thousands of new clients
3. Only charge fees based on agent success*
About us:
We are Trusted by Cruise Buyers – Over 1.2 million members have booked more than half a billion dollars ($500,000,000) via CruiseCompete.
From AARP & Fodors to The Wall Street Journal to … Time, Esquire, Kiplinger, LA Times, Globe & Mail, MSNBC, Retirement Millionaire Daily, The Street, Newsday, Travel + Leisure, USA Today, The Washington Post, The New York Times, Zagat, Miami Herald, Chicago Tribune, Royal Caribbean Blog and other top media, we consistently receive compliments from travel writers as well as consumers.
https://www.cruisecompete.com/press_quotes.php
When you sign up as a member-agent of the CruiseCompete service, here's how it works:
Your CruiseCompete account gives you immediate access to thousands of qualified live cruise quote requests from in-market cruise clients (approximately 200,000 new requests per year).

You can tailor your account (with our filter feature) to only display quote requests for the cruise lines and sailings you want to sell.

Each client request contains all of the information you need to create a custom cruise offer.

Quote whatever requests you like, whenever you like, 24/7/365.

After clients compare your offer with other member-agent quotes, they contact you directly by e-mail or phone to book.

You pay a percentage based only on the actual revenue you book, and fees are not due until after the sailing.
While CruiseCompete generates quote requests for more than 30 different cruise lines, we are especially interested in adding luxury and river cruise specialists.
For more information and to sign up, please see our Travel Agent FAQ at:
https://www.cruisecompete.com/travel_agent_faq.php
(The Agreement link is at the bottom of this page).
*Note: there is a one-time requirement to enter at least 300 quotes in the first 90 days to avoid a $500 membership fee. Fee is not charged until 90-day period lapses without 300 quotes. Extensions are available upon advance request.
Bob Levinstein
CEO
CruiseCompete.com/Compete Ventures, LLC.