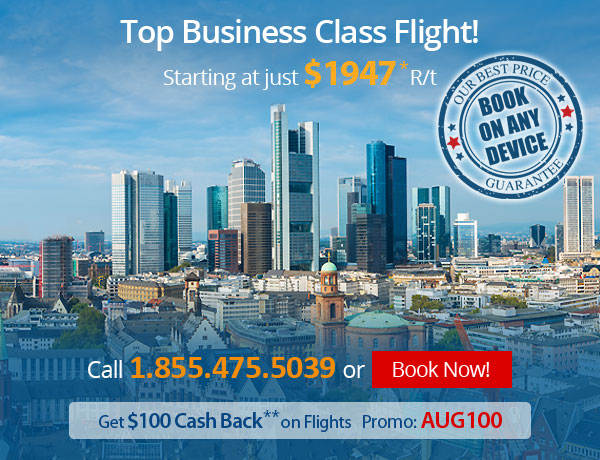 Rating:

(5 out of 5)
Very Impressed!
Justin was remarkable with his service during a very stressful time in my life. Dependable, understanding and a life saver for me. Reduced my stress level tremendously. -Lori
Had great experience! Rate us on Trustpilot.




Experience the best of Paris on your business trip
Paris and its surrounding Ile de France region are the essential epicenters of business and commerce in France and host industries such as banking, telecommunications, media, automobiles, oil and natural gas, and fashion and luxury goods. So aside from hordes of tourists, the city attracts... Read More
Terms & Conditions
*Above fares are for travel dates Sep 24 – Oct 27, 2019. Fares are round trip and include fuel surcharge, taxes and our service fee. Fares are subject to availability and can change without any prior notice. There is a higher probability of seats being available on Tuesday, Wednesday & Thursday. Weekends and Holidays may have a surcharge. Blackout dates may apply. Tickets are non-refundable, non- transferable, non-assignable. Name changes are not permitted. Other restrictions may apply. Displayed fares are based on historical data, are subject to change and cannot be guaranteed at the time of booking.

**Coupon code is valid for Business & First Class Tickets traveling from the US to any International destination booked from Aug 01, 2019 to Aug 31, 2019 11:59PM PST. Applies to bookings for 2+ travelers. Discount valid on a minimum booking value of $1000. Coupon is cash back, not instant discount. A check will be mailed to the customer after the flight has been booked and payment is complete.

Copyright © 1994 - 2019, Fare Buzz Inc., USA. All Rights Reserved.